ASID Names 2016 Fellows: Nine Exemplary Designers Earn Society's Highest Honor
Washington, D.C. - Each year, the American Society of Interior Designers (ASID) awards the title of Fellow to individuals who demonstrate outstanding service and contributions to the Society, the profession, and the interior design industry. It is the highest distinction a member can receive from ASID, bestowed on less than one percent of ASID membership.
"This year's Fellows have played a key role in shaping the future of the interior design profession," said Randy Fiser, CEO. "They have not only created interiors that delight, inspire, motivate, support, and awe us, they have designed solutions that modify behaviors and improve the human experience. It is our privilege to honor them."
The 2016 Fellows are:
Deborah Davis, ASID
Fernando Diaz, ASID, CID, NEWH
Steffany Hollingsworth, ASID
AnnMarie Jackson, ASID, CHID, EDAC
Janie Jacobs, ASID, RID
Alma Nugent, ASID, CID
Jo Rabaut, ASID, RID
Laura McDonald Stewart, ASID, RID, LEED AP
Lisa Tucker, ASID, FIDEC
The 2016 Class of Fellows will be honored at Celebration, the Society's Annual Gala, July 16, 2016, in Minneapolis.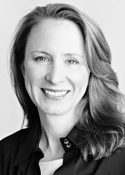 Deborah Davis, ASID
For 25 years, Deborah Davis has been a leader for the interior design profession. Davis' strength, persistence, talent, and intellect have made a difference for ASID at both the chapter level, with the Los Angeles chapter, as well as at the national level, where she has served as Chair of the National Legislative and Codes Advisory Council. In addition, she is a committed mentor and role model for students, a diligent and insightful participant with the Society's national legislative program, and an energetic leader of the Interior Design Coalition for California. Her tireless state-level and national-level legislative leadership and advocacy for the profession have contributed to the protection of all interior designers' right to practice. Her varied experience as an interior designer includes work for NBC Universal on entertainment facilities and projects. By her example, she has helped raise the profile and improve credibility for all interior designers.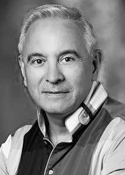 Fernando Diaz, ASID, CID, NEWH
Cuban-born interior designer Fernando Diaz strives for the best possible expression and solution for his clients' lifestyles and needs, with projects ranging from small homes and offices to grand scale residences and office suites. Diaz has received numerous awards from his peers and served on the board of directors for the ASID Los Angeles chapter, the Homeless Youth Foundation, and the Los Angeles chapter of DIFFA (Design Industries Foundation Fighting AIDS). In 1999, he was President of the ASID Los Angeles chapter and in 2006 received the ASID Chapter Medalist Award. He received the "Recognition of Excellence" award from NEWH, The Hospitality Industry Network, on the chapter level in 2007 and on the international level in 2013. Currently, Diaz serves on the International Board of NEWH as VP/Finance. His work has graced the pages of Metropolitan Home, California Homes, Art & Living, The Los Angeles Times, Los Angeles Home & Décor, and more.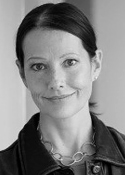 Steffany Hollingsworth, ASID
Steffany Hollingsworth has served on the ASID National Board of Directors, the Nominating Committee, and the Chapter Support Team, as well as serving as Chair of the Student Advisory Council and President of the New Mexico Chapter. She is a long-time member of the Advisory Council for the Santa Fe Community College interior design program. She created a steering committee exploring an interior design program at the University of New Mexico and contributes to design reviews for their introductory course for architecture graduate students. Hollingsworth twice testified for Sunset Review hearings, successfully maintaining the licensing law in New Mexico. She is currently serving on the CIDA Standards Committee. Her company, HVL Interiors, provides residential, hospitality, education, and corporate design. She and her partner write a monthly column, "Authentically Designed," for the Santa Fe New Mexican.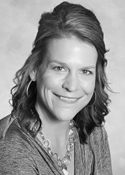 AnnMarie Jackson, ASID, CHID, EDAC
AnnMarie Jackson is currently Director of Interior Design for Sherlock, Smith & Adams and is registered with the Academy of Healthcare Interior Designers (AAHID). This qualification, along with her Evidence-Based Design Certification (EDAC) through the Center for Health Design, has helped elevate her to join a pioneering group of deeply committed designers who practice health care design. Throughout the years she has been an active member of four ASID chapters. She has served on several national committees, including the ASID STEP program, and is a former Chair of the IDCEC Board. In addition, she has served on the ASID National Board of Directors. Her passion for design and enthusiasm for the profession has inspired hundreds of aspiring practitioners to obtain CIDQ certification. Jackson received an Interior Design BFA from the University of Wisconsin-Stout.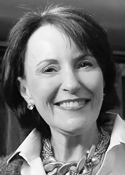 Janie Jacobs, ASID, RID
Janie Jacobs is president and co-owner of Jacobs/Schneider Interior Design, Inc. The firm has built a reputation for designing interiors described as timeless and sophisticated, with projects that include law firms, executive and medical offices, residences in the Midwest, and many vacation areas across the U.S. and Mexico. As a founding member of ASID in 1975, she served in many offices of the Indiana Chapter of ASID, including president and national board representative. After completing a two-year term as Midwest Regional Vice President and Executive Committee member, she worked to develop the National Marketing Program and served on the Ethics Committee. In addition, Jacobs participated in the founding/steering coalition for legislation, prior to the passage of Title Registration in Indiana. Local volunteer projects have been many, including consulting on several inner-city school restorations, acting as chair of Chi Omega restoration at Purdue University, and sitting on the Advisory Committee for the Interior Design Department at Purdue.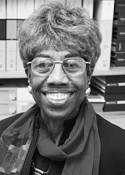 Alma Nugent, ASID, CID
Alma Nugent has been a pioneer in advancing the status of interior designers and the profession, and her passion and involvement continue. Nugent is a past president of ASID New York Metro Chapter. She serves on the board of the Education Legacy Foundation, which provides scholarships for interior design students, and recently rejoined the board of the Interior Designers for Legislation in New York. Her community involvement has included serving on many nonprofit and civic boards and committees, and she has mentored interior design students and participated in career days at public schools promoting the profession of interior design for over 30 years. Nugent is a New York State-certified interior designer and President of Nugent Designs. She received her BFA from New York Institute of Technology and New York School of Interior Design, and an MA in Technology and Industrial Education from New York University.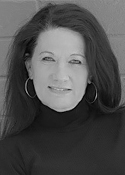 Jo Rabaut, ASID, RID
In starting her firm in 1989, Jo Rabaut's goal was to do great design work, have fun doing it and to give back to the community, which she still continues to do. Rabaut is the Principal of Rabaut Design Associates, a design-driven company headquartered in Atlanta, Georgia. Her firm's work developing workplace strategies for various industries focuses on creative and branded environments. They have expanded into the higher education arena with a focus on athletic facilities and residential living, with an emphasis on community and local cultural experiences. Her firm has garnered well over 40 design awards for their work. Rabaut has recently been awarded her second Southeast Contract Designer of the Year award, several Coverings Design awards, and her chapter's Design Achievement Award. A problem solver and a leader in the design community, she currently serves as a member of the ASID National Board of Directors.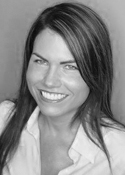 Laura McDonald Stewart, ASID, RID, LEED AP
Laura McDonald Stewart received her BS in Civil Engineering from Southern Methodist University and her MFA in Interior Design from Savannah College of Art and Design. After eight years in the commercial interior design field she founded PLiNTH & CHiNTZ, the interior design blog and industry resource that prepares a new generation of designers to enter the workforce. Stewart also manages METROCON Expo & Conference, the largest not-for-profit, self-produced, interior design-related annual regional expo and conference in the U.S. She has served on the ASID National Board, currently sits on the interior design department advisory councils of both The Art Institute of Dallas and Texas Christian University, and was the recipient of the 2009 NCIDQ Louis S. Tregre Award.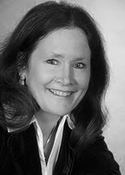 Lisa Tucker, ASID, FIDEC
Lisa M. Tucker, PhD, has been a practicing interior designer and architect for 20 years, with a specialization in sustainability and historic preservation. In addition to being a licensed architect and Virginia Certified Interior Designer, she is a LEED BD + C accredited professional. She is an associate professor at Virginia Tech and teaches courses on lighting, building systems, and upper-level design studios and is the Program Chair and Graduate Program Coordinator for Interior Design. She holds degrees in Architecture and Architectural History from the University of Virginia and a PhD from the University of Missouri-Columbia in Architectural Studies. Dr. Tucker was honored by Design Intelligence as one of the Most Admired Design Educators in 2010 and has won multiple teaching awards. She is an active member of both ASID and IDEC and was the 2015 Recipient of the Nancy Vincent McClelland Merit Award.
Categories
Press Release
Awards
ASID Event